Click Here to Schedule a FREE CONSULTATION Using Our Easy Online Scheduler or
CALL: 469-989-8092
Unique Super-Efficient "25/7" Training Schedule to Save You Time, Money, and Effort!
Our NGH and 5-PATH® IAHP Approved Banyan Professional Hypnosis Training Program is taught in a unique super-efficient 25/7-day format.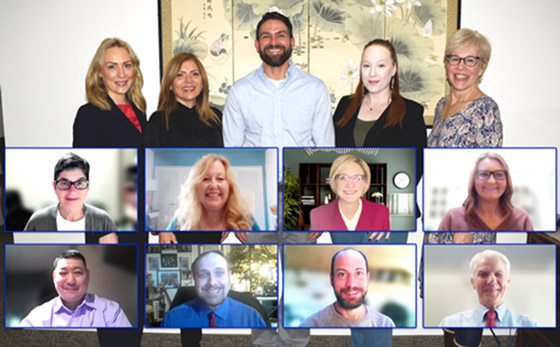 You Can Start Learning In As Little As 1 Business Day
This quick start system allows you to get started right away if you want OR wait until it is closer to the time of the live class. Our unique 25/7 training system contains about 25 hours of pre-study accomplished through viewing class videos and some reading done before the start of the live portion of the course.
25 Hours Pre-study Part of Our Program – Best Way to Start
Get started now if you like.
Get all the basics and study at your own rate before class.
Easy online classroom system with reading and videos.
Readies for you to confidently learn in the live class.
Readies you to start hypnotizing your classmates in the live class!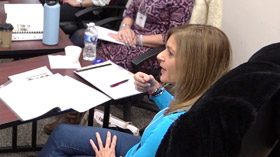 Our 25/7 structure provides maximum flexibility while keeping your costs down. All the basic material has been crafted into a short pre-course self-study program. You will simply go through the same materials that you would normally read during the first 2 and a half days of a live course, but now you get to go through them at your own rate. These videos are from a live course with Cal Banyan.
Probably the best part of the self-study part of the course are the videos! You get to view (and review if you like) 10 hours of videos of Cal Banyan teaching the first 2 1/2 days of an actual class, where he goes over some of the most important things including the hypnosis basics and how to hypnotize.
These self-study materials will be sent to you and the videos will be available in streaming format online in a special "Students Area". Once you are enrolled, we will send you a link so that if you want to, you can get started right away, no need to wait for the physical books to arrive at your home.
Action Packed 7-Days of Live Learning
When you get to the live part of the class you are ready to get into the advanced work and hands-on experience that most courses don't have. You will be hypnotizing your classmates by the second day of class onward!
You get a practical course designed to build confidence and competence:
Learn from Cal Banyan, the Authority On Hypnosis That Works
Cal teaches you the 5-PATH® Universal System of Hypnosis.
Cal teaches you the amazing 7th Path Self-Hypnosis® System.
Watch your classmates transform right before your eyes!
Daily hypnosis practice with Cal checking to make sure your questions are answered.
This live part of the course can be experienced in our classroom (while very limited seating remains open) or online from your home or office! We use the highest tech equipment and systems to make sure that if you are online you have a great experience. For those of you in class your experience is enhanced as well.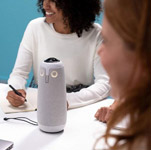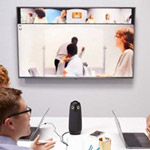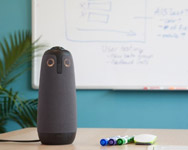 We Use Advanced Streaming Video to Ensure A Great Experience for Both Online and Onsite Students (Zoom and Meeting Owl Pro 360 Degree Camera)
This practical accelerated course preps you to get started right after graduation because you will have learned both 5-PATH® hypnosis & hypnotherapy and the powerful 7th Path Self-Hypnosis. Yes both onsite in the classroom seats are limited and so are the online seats to ensure a quality learning experience.
No other course structure compares to our unique and efficient 25/7 approach. This 7-day schedule greatly reduces your cost to attend (i.e., food and lodging) and reduces your time away from your home, family, and work.
Secure Your Seat Now
It is super easy to enroll.
You can either enroll online using the buttons on the home page of this site or use the big orange button to schedule a consultation to make sure that our course is right for you and you are right for our professional hypnosis training and certification course.
Call us if you have any questions. We will be happy to answer them for you. No catch. No obligation, just answers to your questions.
Training Dates: Banyan Professional Hypnosis Training Program